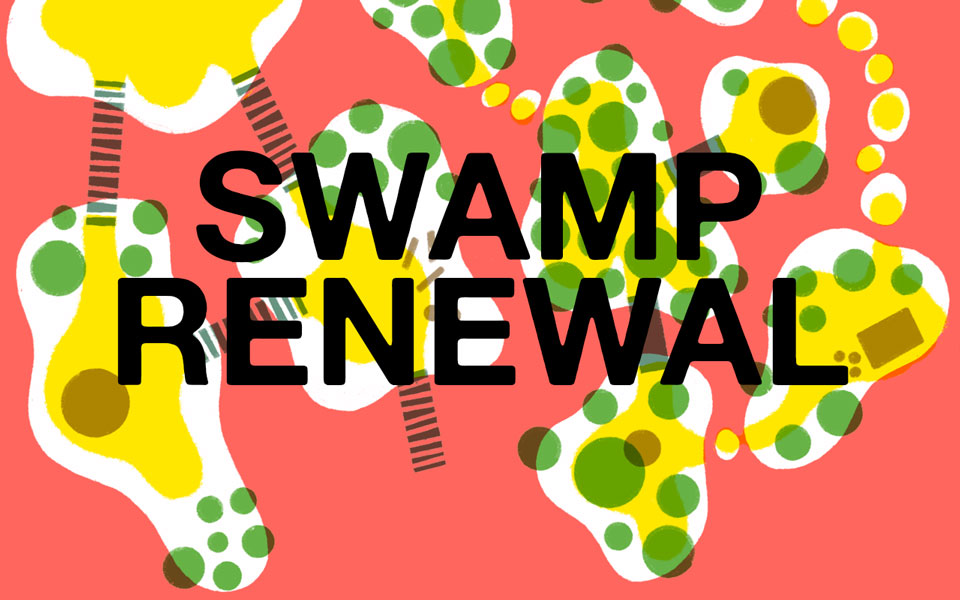 Swamp Renewal
A downloadable swamp crawl
Please enjoy our humid new adventure, sparked by Chris Bissette's Adventure Title Generator and associated Game Jam.
Swamp Renewal is a small, system-agnostic swamp crawl for your favourite fantasy TTRPG.
Grezell Berch, human wizard, has summoned the party to the Forgotten Quag to protect his peat mine and tower construction site, and to search for saboteurs. Clearing the forest and draining the swamp is proceeding slower than expected…
Numbered Works No. 5
February 2022
This 12-page PDF includes:
Random tables.
Bad smells.
A map.
A big frog.
Peat.
Golems.
A troll.
Tall tales.
Explosives.
New! HTML version! Visit numbered.works/swamp-renewal
Check back here soon for:
Maybe a swampy soundtrack?
Further fixes, revisions, and corrections, inevitably.
Later:
Download
Click download now to get access to the following files:
Swamp-Renewal-1.1.pdf
2 MB
Swamp-Renewal-1.1-B+W.pdf
2 MB
Swamp-Renewal-1.1-B+W-Booklet.pdf
2 MB
Swamp-Renewal-1.1.md
16 kB